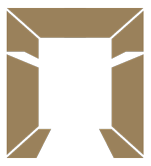 ABOUT US
Walk in Wardrobes is a family run privately owned furniture Design Company founded by Stephen Tombs.
Celebrating over two decades of experience in wardrobe design and production we have honed our craft into becoming one of the UK market leaders in cantilever and modular system wardrobe designs.
Servicing the UK and international clients with office bases in Midlands and London, our dedicated team of designers, craftsmen and installers work with you from concept to completion to provide beautiful custom pieces direct from our own UK factory using the latest in modern technology.
Besides having a variety of beautiful wood effect and flat colour finishes to choose from, our unique systems enable you to configure shelving, hanging space, accessory rails, drawer cabinets and storage systems to suit your own specific requirements. Angled ceilings are our forte and we ensure all areas are designed to maximize and utilize the entire space. We will create, make, install and guarantee everything for you, transforming your space into your dream wardrobe.
BESPOKE FLEXIBILITY
Most walk in wardrobes you will have seen are simply wardrobes without doors.
They make a room feel small, corners make it difficult to view your clothes and there is no flexibility should you have a window in the room.
A true walk in wardrobe should create a feeling of space; you should be able to browse all your clothes and accessories in an instant and the furniture should be flexible so you can utilize all the room space.
As the seasons change so do your clothes and how you store them. We believe you should be able to adapt or even add to your storage to achieve true flexibility in your space.
BRITISH DESIGN AND MANUFACTURE
When you buy into the walkinwardrobes.com brand you are contributing to the British economy.
However, most important of all is that you are buying into a quality of service and a speed of delivery / installation that simply can't be matched by alternative foreign brands marketed in the UK.
---